Our Limited Edition seltzer collections are introduced twice a year and are designed to surprise and delight. The summer collections drops on April 1st, and our winter lineup is announced October 1st.
Sometimes we even drop a few Polar® Small Batch surprises along the way.
NO, lots of brands have begun to use the word SELTZER for beverages that are actually soda, sweetened water, or even booze. Polar Seltzer is exclusively a sparkling recipe made with only three ingredients–water, bubbles and great taste. Polar Seltzer depends on better carbonation and higher quality flavor essences and no sodium. What to look for when shopping? Natural favors, no sodium, calories, caffeine or sweeteners.
Carbonation is an art form. The bubbles are "dissolved" into the water at near freezing temperatures and bottled without exposure to oxygen for maximum quality. For safety reasons home seltzer siphon machines cannot reach this level of carbonation because of the lack of pressure, cold temperature, and our proprietary natural flavors.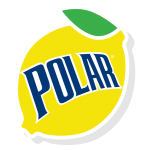 When life gives you lemonade, make a NEW seltzer.
Polar Seltzer'ade is a collection of sparkling seltzers inspired by our favorite lemonade recipes – but without any of the guilt.
Polar Seltzer'ades are crafted with simple ingredients – the essence of fresh lemons (or limes), bubbles and triple-filtered water, plus the natural fruit flavor needed for each of the signature recipes.
No! Polar Seltzer'ade are made for year round enjoyment.
No. All of our Polar Seltzer.ades are made with the essence of fresh lemons or limes– no juice, sugar or sweeteners.
Yes, all Polar Frost  sparkling waters contain caffeine.

Polar® Club Soda is sparkling water made with triple-filtered water with added mineral salts (Potassium Citrate, Sodium Bicarbonate) and created to add carbonation to drinks.
Polar® Tonic Water is a classic cocktail mixer made with natural quinine extracted from the bark of the Cinchona tree and a touch of sweetness. It's the traditional mixer for gin.
Polar® Vichy Water is a European-inspired sparkling water made with added mineral salts. It is recognized for its distinctly salty taste…described as "tasting like the sea" and traces it roots to mineral waters popular throughout the Mediterranean.
Polar Ginger Ale is crafted with 20% less sugar and 4X more real ginger flavor than leading national brands. No preservatives, sodium, or caffeine.
Yes! We have lots of different ways to explore your inner mixologist. Visit our brand sites or follow us on Instagram for inspiration.

Polar Seltzer Recipes
Polar Sparkling Dry is a crisp sparkling fruit beverage made with 10% real juice plus natural fruit essences. Polar Dry has been around since 1934, we still have the original handwritten recipe.