Welcome, let us introduce you to our family!
For nearly 140 years, our premium sparkling seltzer waters have been crafted with just three ingredients – water, bubbles, and great taste.

Inspired by our favorite lemonade and limeade recipes–naturally calorie-free, no sugars or sweeteners.

Always entertaining–our dynamic collection of mixers include all the traditional mixers you need for your favorite cocktails, along with some new innovations.

Level up your water game with Polar Frost PLUS energy.  Enjoy bold fruit flavors, zero added sugar, and only ten calories.

Crisp and effervescent beverages, whose recipe can be traced back to the 'dry' days of Prohibition, taste like sparkling juice because they are crafted with real juice.

Our collection of both heritage and signature fruit sodas are updated to satisfy soda lovers of all ages.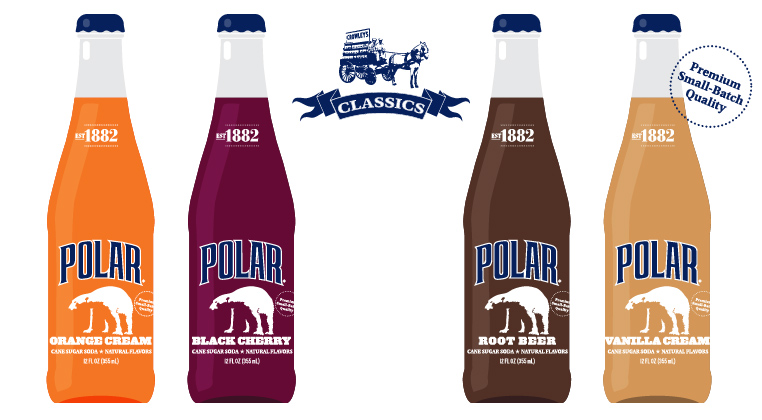 These small-batch premium sodas are classic. Made with pure cane sugar and natural flavors they are best served cold and shared with friends.